Simple Application, Quick Approval
Loans are available everywhere in the province of Manitoba from Winnipeg to Thompson. Banks operate through many branches across the province offering several financial products. Some borrowers may need a personal loan while others may just want to get a credit card.
Every product is different, therefore, it is important for the borrower to determine the type of financing they need prior to taking an appointment.
Appointments are handled on site which means that the customer must travel to the local branch in order to complete the loan application and submit the required documents . Once the bank has collected all your information, they will begin evaluating the risk associated with your request.
The evaluation is a long process that can sometimes take days to complete. Identity, employment, documentation and credit scores , are all verified during the underwriting process. The underwriter will also assess the applicants financial situation by validating income, savings, investments and other equity.
A good credit score is mandatory to get a loan at the bank and any applicant with bad credit is refused. One must have a history of successfully reimbursing loans in order to increase their credit score. Individuals with no credit or bad credit should consider getting a credit card to establish a good score.
Credit cards act like loans and every payment that is made on a credit card is reported to the credit bureau. Over time this can help establish some credit and eventually the borrower can graduate to more advanced loan solutions.
Establishing a good credit score is a long process and it doesn't happen over night. Borrowers with bad credit can always take out a payday loan, however, these short term loans come with very high interest rates. Payday loans can be detrimental to anyone trying to maintain a budget and reestablish their credit.
Luckily, there are better alternatives. 514loans is offering a more advanced financial solution to Manitoba residents. Our installment loans can be paid in 90 to 120 days and our rates are cheaper than a payday loan.
No Credit Checks.
Since 2002, Greenriver finance has been serving Canadian borrowers regardless of their credit history. Underwriting is applied using their own basic criteria and the information on the customer's IBV (instant Banking Verification).
Loans range from $300 to $3000, however, the loan amount may be revised after credit risk analysis is applied and the applicant is evaluated.
Before submitting your online application, please make sure you 
– Are over 18 years old
– Are a Canadian citizen
– Have a full time job
– Have an active bank account
– Have direct deposit
Fast Approval Even With Bad Credit
Long application procedures offered by banks are not efficient in addressing pressing and urgent financial matters. Sometimes only a small loan is required which is not at all offered by traditional financial institutions. For these reasons, borrowers with good credit scores also rely on online loan providers when they need money urgently.
Borrowers prefer the customer service offered by online loan companies like 514loans. We rely on technology in order to provide a simplified and efficient service to everyone. Our customer portal provides an excellent experience for returning customers. Loan renewals and customer service can be all requested without having to even make a phone call.
We have evolved in the financial landscape by creating modern loan management systems and simplifying the entire loan application process. Applicants can get a loan from the comfort of their own home. The entire operation is automated and does not require the applicant to travel at all. In addition, online loan companies do not require any documentation making it even faster and more convenient for all our users.
During the last few months things have gotten even worse for all Canadian borrowers. Covid-19 has left millions unemployed and no longer able to get a loan from traditional financial companies like banks. In addition, many banks closed during the pandemic like all businesses leaving those in need of money without any choices.
An online loan is also a good alternative when the Covid-19 government compensations are not enough to cover an unforeseen expense. Although, customer spending did decrease during the pandemic, the savings may still not be enough to solve an urgent financial issue.
Online loan companies offer a safe and more efficient loan service than traditional lenders. Loan applications are evaluated rapidly and loan approvals are instant. It is by far the fastest way to get a personal loan.
Our services are available for customers with good or bad credit. We don't care where you live either! Quebec, Ontario, BC, or Manitoba it doesn't matter. We are online and in the palm of your hand literally every time you need us.
Unlike long bank applications, the process consists of 3 simple steps.
1: Online Loan Application
submit your personal information right from your mobile phone, tablet or computer.
2: Complete the IBV (Instant Bank Verification)
Complete your Instant Banking verification directly from our application page.
3: Instant Approval
Use any of your devices to sign our electronic loan agreements and we will automatically deposit the funds directly in to your bank account.
Payment plans consist of weekly, bi-weekly, bi-monthly or Monthly payments depending on the frequency of the borrower's paycheck. All payments include capital, fees and interest. This means that the loan balance is reduced every time you make a payment.
Please note that we do not guarantee Loan approval. Greenriver Finance reserves the right to refuse any customer that is deemed as high risk.
APPLY ONLINE AND SECURE FUNDS QUICKLY
2. RECEIVE SPEEDY APPROVAL
3. FUNDS DEPOSITED INTO YOUR BANK ACCOUNT
Tuition costs as well as living expenses are constantly rising. The average tuition cost is about $6500 dollars and climbed by as much as 3% from the previous year. Rental costs are continuing to rise despite the COVID-19 outbreak and utility costs are also increasing at the rate of inflation. For these reasons students of Manitoba are finding it harder to maintain an already tight budget. Our lender provides instant cash loans to students who are employed full time.
"Don't let financial stress affect your academic achievements. 514 loans can assist you in getting a loan to cover any unexpected expense".
Cash loans Manitoba
A cash advance loan is a fast and easy way to get a loan in Manitoba. If you live in Manitoba and you need instant cash, 514 loans can help. Getting fast cash comes with a price that is greater than that of traditional loans offered in banks.
514loans is offering instant loans to all Manitoba residents who need cash money quickly. Larger credit limits, multiple repayments and cheaper costs, make our loans a better choice for any customer.
Avoid costly pawn shops and crowded payday loan stores. Apply for an instant loan from the comfort of your own home. Its fast, safe and incredibly easy. Our automated system allows us to deliver an approval faster than Papa John delivers a pizza.
Frequently Asked Questions
Can you get a loan instantly?
Online loan companies like 514loans can process applications in under an hour. Direct deposits and e-transfers expedite the process making online loans the fastest loan service available to Canadian borrowers.
Can you get a loan over the internet?
Yes. There is actually no faster way to get a loan these days. Online lenders provide an excellent user experience. Secure applications and instant approvals satisfy the needs of today;s more technology dependent customers.
What Is an IBV?
An IBV (instant bank verification) provides lenders with real time data of a borrowers banking transactions. The process uses Bank level security and protects both the lender and the borrower from identity theft and fraud. It allows lenders to verify identity and to quickly make a decision to either approve or decline a loan request. IBV's have become standard practice with most online lenders.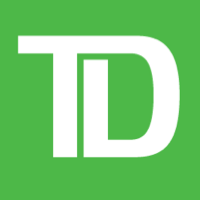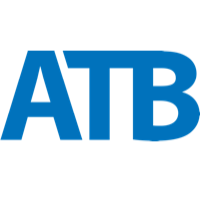 Who we are
We are an online financial service provider. We work with licensed private lenders, to provide short term financial solutions, that are significantly less expensive and more flexible than a conventional payday loan. Good credit, bad credit, it doesn't matter. We will assist you in finding the financial product that suits your needs.
Fees and Interest
Depending on the risk associated with the application, Our lenders charge an APR ( Annual percentage rate) of 22% to 32%. Membership fees do apply. Please refer to our "Example Cost of Borrowing" section for more information.
Terms of Repayment
Our installment loans can be paid weekly, bi-weekly, bi-monthly, or monthly. The payment schedule depends on the customer's pay frequency. Unlike payday loan providers, our lenders offer loan terms of 90 and 120 days. Extended payment schedules are available for loans over $1000.
What Makes us better than Payday Lenders
Typically, Payday Loan providers require borrowers to finalize entirely on their next paycheck. The costs associated with payday loans vary from province to province.
The ABR (Annualized Borrowing Rate) for
payday loans ranges between 390% to as high as 560%.
installment loans range between 190% and 200%.
Our ABR includes all fees and interest associated with our installment loan product. Our cheaper ABR and more flexible terms make our product a better choice for Canadians in need of a short term financial solution.
Example Cost Borrowing
$300 borrowed over 3 months on a bi-weekly payment schedule, will cost the borrower 6 payments of approximately $75. The total amount reimbursed is roughly $450.00. This includes all membership fees as well as Interest and capital.
Missed Payments
Our lenders charge a $50 fee for any returned payment due to NSF (Non-Sufficient Funds). The missed payment, as well as the lenders' fee, are added to the end of your payment plan schedule. Two additional payments are extended to the payment plan.
Our Lenders charge a fee of $35.00 to reschedule a payment and extend the payment plan.
The rules for rescheduling payments are the following:
A client can not reschedule the first payment.
A client can not reschedule two payments in a row
A client can not reschedule more than two payments per loan term.
Borrow Money Responsibly
This type of financing is meant to be used as a bridge to solve an immediate financial crisis. Interest rates are relative to risk and may be higher than conventional banking institutions.
Please note that having Multiple Installment Loans or Payday Loans can result in long term financial burdens. Please give us a call if you are caught in a loan cycle due to predatory loan practices. Our agents will assist you in finding a consolidation product that will prevent costly collections procedures as well as a negative impact on your credit file.
Please borrow responsibly.
Applying Online is Safe with us
Your important personal information is encrypted and protected using Bank Level Encryption Security. We are HTTPS secure, and our users can expect a safe and private online experience when using our website.
How to Qualify for a Personal Loan
Our application process is simple and easy on PC, tablet, or mobile phone. The following is criteria is necessary to qualify for a loan:
You must be a Canadian citizen
You must be over 18 years of age
You must be employed full time.
You must have an active bank account.
Must not be engaged in a consumer proposal or a bankruptcy process.
Proudly serving Canadians with no credit check installment loans, the best alternative to payday loans and the go-to alternative financial services. Thanks to you, we are the fastest growing installment loans provider across the country.
Where are you from?
Toronto, Brampton, Mississauga, North York, Ottawa, Scarborough, Hamilton, Kitchener, London, Etobicoke, Windsor, Oshawa, Barrie, Richmond Hill, Brantford, Markham, Niagara Falls
Prince Edward Island
Charlottetown, Summerside