Simple Application, Quick Approval
Are you looking for a loan in Nova Scotia? There are many banks offering loans across the province. Prime financial institutions offer personal loans, credit cards, car loans, and other financial loan products. 
Applying for a loan at a bank can be complicated. Face to face appointments, long application processes, and credit checks are not convenient for borrowers with good or bad credit scores. 
Borrowers in Nova Scotia with a bad credit score have no other option but to apply for a payday loan. Payday loans charge a rate of 15 dollars for every 100 dollars borrowed. Long term payment plans are not available and the borrower must pay the loan off on their next pay.
This is why Nova Scotia residents are turning to online lenders when a pressing financial problem needs to be addressed quickly.
Online loans are offered to any applicant regardless of their credit history. Modern and automated loan management systems allow for better customer experience and faster service. 
514loans has a great loan product and never relies on credit reports. Our installment loans can be paid in 90 to 120 days and our rates are significantly cheaper than a payday loan. Our custom-built software allows us to process your online loan application in no time, making 514loans the right choice for customers in need of money quickly.
Our Loan amounts range from $300 to $3000, however, the loan amount may be revised after credit risk analysis is applied and the applicant is evaluated.
Our Lender charges an annual interest rate of 24% to 32%. Our fees do apply and both total to an ABR that is more than Half of a payday loan.
Example Cost of Borrowing for a $300 loan:
Loan Amount: $300.00
Number of payments: 6
Bi-weekly payment amount: $69.34
Total customer obligation: $416.04
Term: 3 months
Fast Approval Even With Bad Credit
Students in Nova Scotia with full-time jobs can also qualify for a loan at 514loans. Rising tuition costs and expensive school books can sometimes put a dent in a student's budget. Our safe installment loans can help cover any unexpected expenses that can come up during the semester. 
"Don't stress. Focus on your academic goals while we work on getting you approved for an online loan"
APPLY ONLINE AND SECURE FUNDS QUICKLY
2. RECEIVE SPEEDY APPROVAL
3. FUNDS DEPOSITED INTO YOUR BANK ACCOUNT
Getting an instant loan in Halifax has never been easier. Longer terms, cheaper rates, and bigger credit limits make our loan product a good choice for anyone with an urgent need for cash. No matter what your need is, our versatile installment loans can be used for just about anything. 
Before submitting your online application, please make sure you 
– Are over 18 years old
– Are a Canadian citizen
– Have a full-time job
– Have an active bank account
– Have direct deposit
Your journey begins with 3 easy steps:
Online application
Submit your personal and employment information
IBV (Instant Bank Verification)
Log in to your bank directly from our application page to complete the IBV.
Instant loan approval
Our automated loan management system automatically evaluates your loan request instantly. 
Our electronic loan agreements are sent immediately upon instant loan approval and can be signed from your cell phone. Funds directly to your bank account automatically as soon as the terms and conditions are accepted. 
It is important to note that applicants can still get refused if credit risk analysis does not produce a favorable result. Our lender reserves the right to refuse any applications that are deemed risky.
Frequently Asked Questions
How can I get a loan quickly?
Online loan providers have evolved in the landscape. Utilizing technology to expedite processing times and loan origination, satisfies today's technology-dependent customers. Same day approvals, direct deposit, and e-transfer loans assist us to serve customers in need of an urgent financial solution.
Is getting approved for a loan in Nova Scotia difficult?
Absolutely not. There are many non-prime online lenders serving residents of Nova Scotia. Most online lenders accept good or bad credit, increasing the borrower's chances of getting approved. Companies like 514 loans use their own criteria to evaluate a customer's ability to reimburse a loan without relying on credit reports.
What is an IBV?
An IBV (Instant bank verification) is used to prevent fraud and identity theft. The process is safe and eliminates the need for paper documentation. IBVs allow the lender to only view the borrower's banking transactions and confirm their identity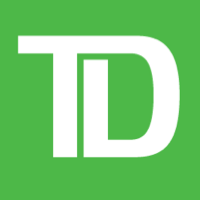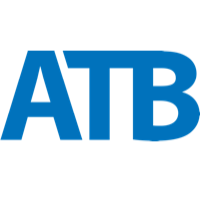 Who we are
We are an online financial service provider. We work with licensed private lenders, to provide short term financial solutions, that are significantly less expensive and more flexible than a conventional payday loan. Good credit, bad credit, it doesn't matter. We will assist you in finding the financial product that suits your needs.
Fees and Interest
Depending on the risk associated with the application, Our lenders charge an APR ( Annual percentage rate) of 22% to 32%. Membership fees do apply. Please refer to our "Example Cost of Borrowing" section for more information.
Terms of Repayment
Our installment loans can be paid weekly, bi-weekly, bi-monthly, or monthly. The payment schedule depends on the customer's pay frequency. Unlike payday loan providers, our lenders offer loan terms of 90 and 120 days. Extended payment schedules are available for loans over $1000.
What Makes us better than Payday Lenders
Typically, Payday Loan providers require borrowers to finalize entirely on their next paycheck. The costs associated with payday loans vary from province to province.
The ABR (Annualized Borrowing Rate) for
payday loans ranges between 390% to as high as 560%.
installment loans range between 190% and 200%.
Our ABR includes all fees and interest associated with our installment loan product. Our cheaper ABR and more flexible terms make our product a better choice for Canadians in need of a short term financial solution.
Example Cost Borrowing
$300 borrowed over 3 months on a bi-weekly payment schedule, will cost the borrower 6 payments of approximately $75. The total amount reimbursed is roughly $450.00. This includes all membership fees as well as Interest and capital.
Missed Payments
Our lenders charge a $50 fee for any returned payment due to NSF (Non-Sufficient Funds). The missed payment, as well as the lenders' fee, are added to the end of your payment plan schedule. Two additional payments are extended to the payment plan.
Our Lenders charge a fee of $35.00 to reschedule a payment and extend the payment plan.
The rules for rescheduling payments are the following:
A client can not reschedule the first payment.
A client can not reschedule two payments in a row
A client can not reschedule more than two payments per loan term.
Borrow Money Responsibly
This type of financing is meant to be used as a bridge to solve an immediate financial crisis. Interest rates are relative to risk and may be higher than conventional banking institutions.
Please note that having Multiple Installment Loans or Payday Loans can result in long term financial burdens. Please give us a call if you are caught in a loan cycle due to predatory loan practices. Our agents will assist you in finding a consolidation product that will prevent costly collections procedures as well as a negative impact on your credit file.
Please borrow responsibly.
Applying Online is Safe with us
Your important personal information is encrypted and protected using Bank Level Encryption Security. We are HTTPS secure, and our users can expect a safe and private online experience when using our website.
How to Qualify for a Personal Loan
Our application process is simple and easy on PC, tablet, or mobile phone. The following is criteria is necessary to qualify for a loan:
You must be a Canadian citizen
You must be over 18 years of age
You must be employed full time.
You must have an active bank account.
Must not be engaged in a consumer proposal or a bankruptcy process.
Proudly serving Canadians with no credit check installment loans, the best alternative to payday loans and the go-to alternative financial services. Thanks to you, we are the fastest growing installment loans provider across the country.
Where are you from?
Toronto, Brampton, Mississauga, North York, Ottawa, Scarborough, Hamilton, Kitchener, London, Etobicoke, Windsor, Oshawa, Barrie, Richmond Hill, Brantford, Markham, Niagara Falls
Prince Edward Island
Charlottetown, Summerside